Here PSC Flooring Ltd, we're proud to be able to support a wide range of industries with our industrial flooring options – which includes poured resin flooring. Studies have found that you have less than 30 seconds to impress someone. So, you've got a lot to pack into those first few seconds to make your impression a positive one. Retail giants such as B&Q, Sainsbury's, Marks and Spencer, and Mercedes, specifically employ Visual merchandisers and Sales Trainers to ensure their stores and staff make the right first impression.
Sales 
The right impression from the offset gives customers the confidence in your company.  In sales we are always taught that you should always:
Make eye contact and give a nice, warm smile.

Open with a sincere, friendly greeting.

Pay attention to the customer – not to the product, your stock or a colleague.

Greet the customer and ask a useful opening question. … 

Never ignore the customer.

Show the customer that they have your willing, undivided attention
But,  when it comes to the store itself,  retail displays are a strategic aspect of your business. They can help attract customers, retain their interest, and increase sales. Visual merchandising helps to set you apart from your competition; by creating a look and feel that is unique to your business. Effective retail displays attract potential customers to your store.
Five "traditional" senses
Now, there may be some reading this that are thinking  "I'm an industrial company – why should the principles of retail matter to me?" However, in any business the customer's five "traditional" senses still apply:
Sight

Hearing

Taste

Smell

Touch
With this in mind, if you want to give the right impression, you need to appeal to their senses starting with the industrial flooring.
Opportunity to start from scratch
Three Bridges, an up and coming speciality VW campervan restoration company know their customers expect a certain level of customer service. This starts at the workshop floor.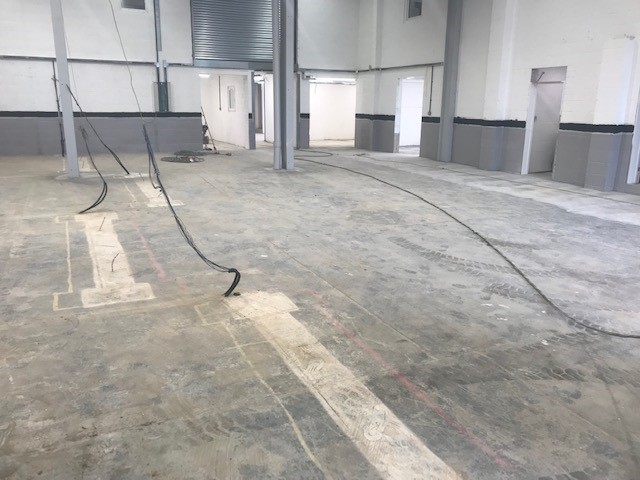 Having outgrown their existing premises, Three Bridges took the leap to move into a new 400 square metres workshop in Milton Keynes. Previously cramped, they moved to a much larger building with a far bigger workshop. This gave them the opportunity to start from scratch and design the workshop space to their own specific needs and create the impression they wanted for their customers. 
The original floor was plain concrete with old flaky floor paint which was far from what they wanted or needed long term. So, we were approached to quote for the job. The brief wanted a hard wearing, gloss, easy to clean, epoxy resin floor. They also requested colour coded flooring for maximum impact. Nathan Desmond, Contracts Director of PSC Flooring,  recommended a Resdev Coating System with a Pumaprime DPM primer and Pumatect high build epoxy resin coatings. 
Epoxy floor preparation
In preparation for the poured resin flooring, the whole floor was cleaned and prepared using the double headed diamond grinding machine. Our diamond floor grinder is used to remove all the old floor paint. It removes any previous residue and creates a smooth surface for which the new floor coating can adhere to.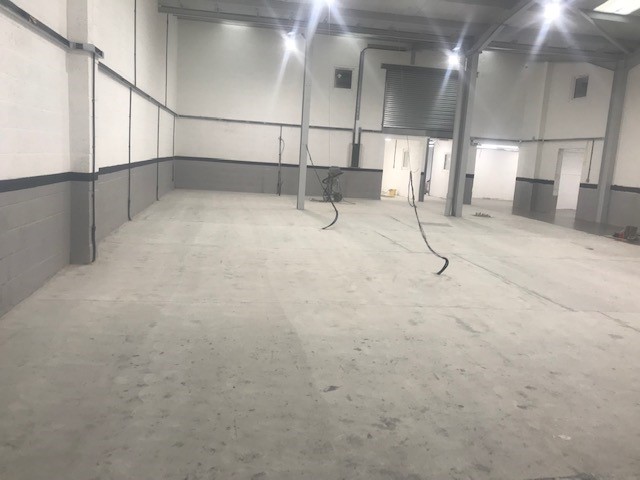 Applying poured resin flooring 
Once the surface was fully cleaned, smoothed down, and prepared, it was time to add the poured resin flooring. One thick coat of Resdev Pumaprime DPM was applied to begin with. This damp proof epoxy resin primer was used as there was a slight damp reading on the moisture metre. Once dry, the process to lay the Resdev Pumatect high build epoxy resin coatings began.  
To create a striking first impression they chose Pumatect epoxy resin light grey as the base colour. Pumatect epoxy resin mid grey for the ramp was chosen and the areas would be outlined with Pumatect V epoxy black demarcation lines. Completing the look, a Pumatect epoxy resin black walkway with a Pumatect V epoxy resin white edging line would be laid down.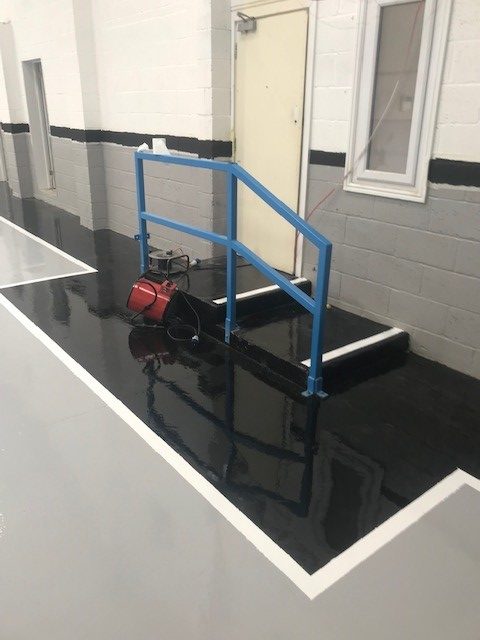 The complete process took 5 days, Monday to Friday and was completed on time and on budget. Mr. Daniel Hands Managing Director of Three Bridges said "The new resin floor is amazing and PSC flooring have done an incredible job. The new workshop looks fitting for our modern business and I'm sure all of our customers will love it! After All we want to give great first and lasting impression!"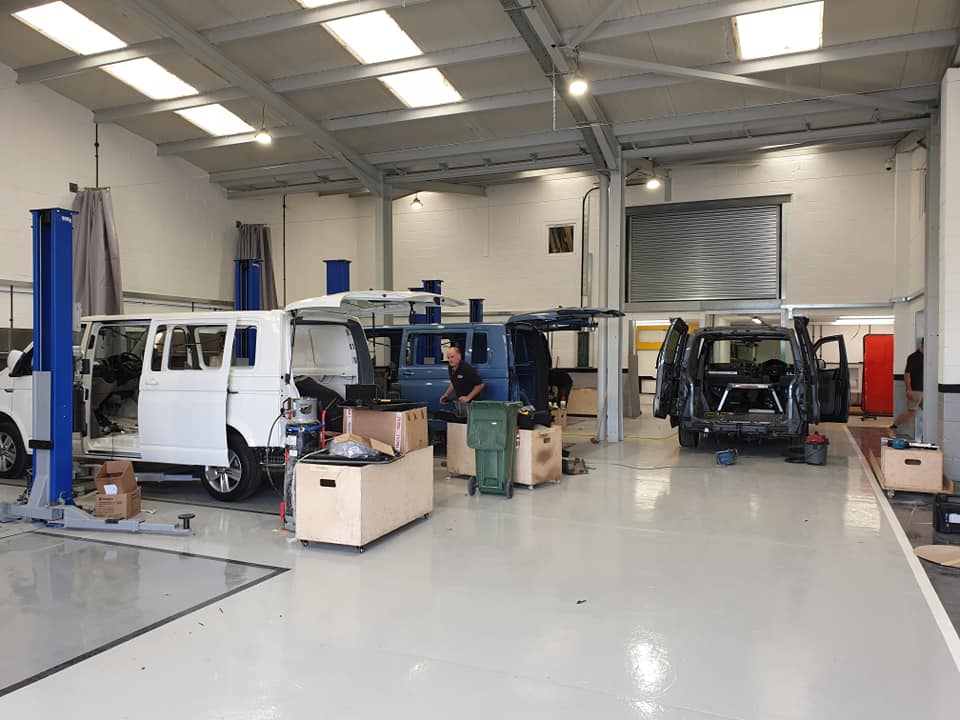 Contact us today 
If you would like to find out more about our poured resin flooring, then why not speak to one of our industrial flooring contractors today? Either head to our website, or call 01562 702047 to speak to a member of our helpful and friendly team. 
If you have found this blog helpful, you may wish to read our previous blog on Surface Preparation