The food processing and manufacturing industry have been under pressure over the last few years due to the Covid-19 pandemic. As such we have seen expansion and efficiency reconfiguration of production areas. Whether expanding or reconfiguring a space, the correct choice of flooring is imperative for safety in the food manufacturing and processing industry.
Cleaning is of course at the top of everyone's list when it comes to food manufacture and processing with the EHO (Environmental Health Office). Manufactures are looking for hygienic & seamless flooring that does not support bacteria and microbial growth and is easily cleanable. Additionally, ideally with a seamless connection between the floor and the wall/ vertical surface creating "one surface" minimising areas where bacteria can hide.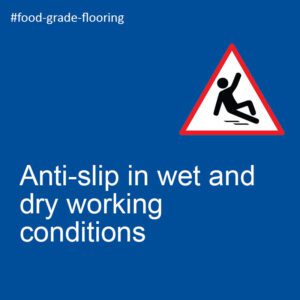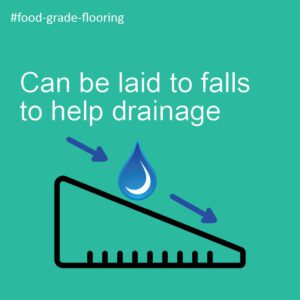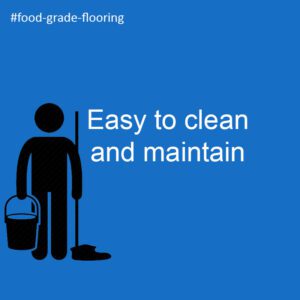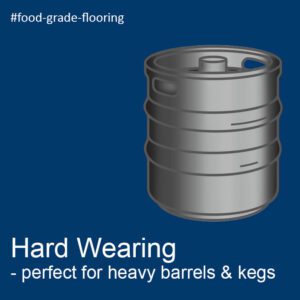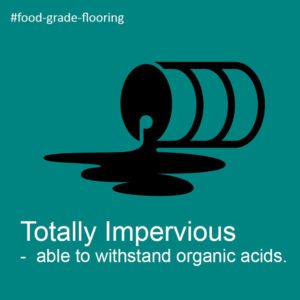 Furthermore, from a health and safety point of view it is important for the food processing area to be anti-slip flooring in wet and dry working conditions. In addition, to aid drainage, its best to have the floor in laid to falls towards a drain making the floor easier to clean. As well as, minimising standing water in a working area.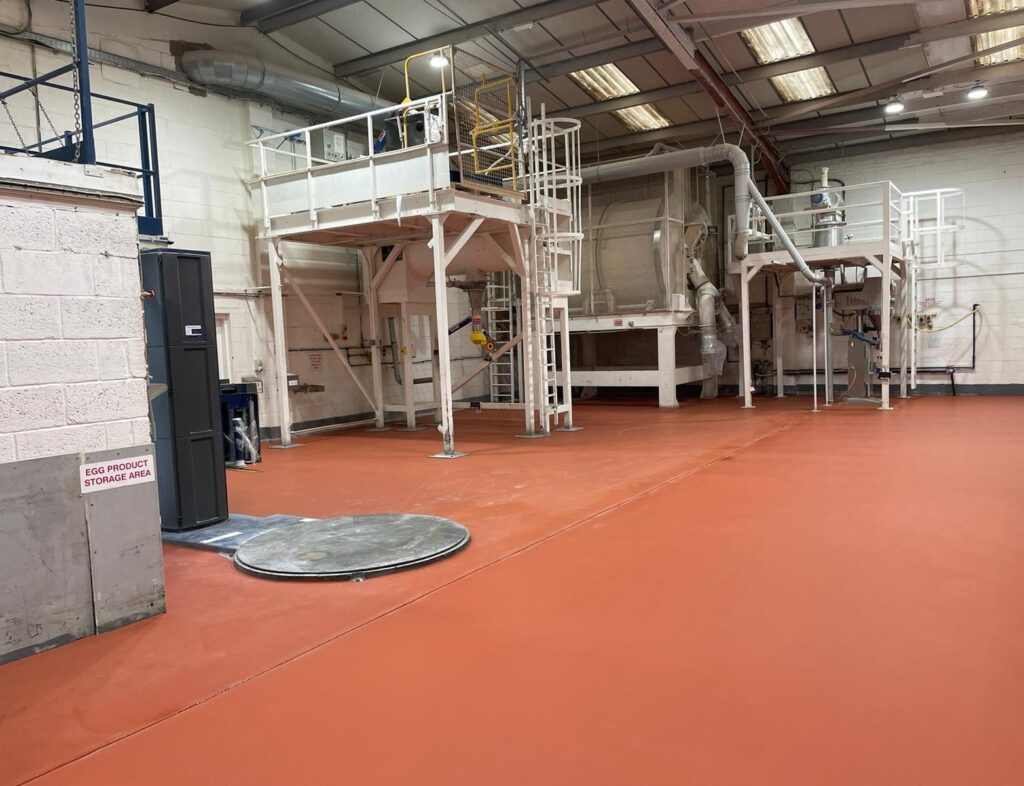 Longevity is also a key factor. With food processing and manufacturing floors, they are subject to organic acids such as diary fat, milk and proteins. These will attack and corrode unprotected concrete. Therefore, the flooring choice needs to be chemically resistant. For the food and drink industry, this means being designed to be impervious and withstand organic acids.
Why Is Heavy-Duty Polyurethane RT Or HF Screed The Right Floor For The Job?
The normal choice of floor for the food processing and manufacturing sector, is a heavy-duty polyurethane RT or HF screed. Depending on requirements heavy-duty polyurethane RT or HF screeds can be laid at either 6mm or 9mm thick and be complemented by coving.
The Screeds Have The Advantages Of Being:
Chemically resistant – designed to be impervious and withstand organic acids
Easily cleanable – can be steamed cleaned to 120 degrees at 9mm thick
Very hard wearing – can withstanding heavy loads
Hygienic & seamless – does not support bacteria and microbial growth
Can be laid to falls – to help drainage
Anti-slip in wet and dry working conditions
Can be complimented by 100mm high coving to extend seamlessly up the walls.

The Right Choice – Food Grade Flooring
PSC were recently called into local firm LFI (UK) Ltd to look at their bagging area floor. The 220 square meter floor had failed floor paint. This all of which would need to be removed before any flooring system could be laid.
LFI produces dry food powders and mixes at its Worcestershire processing facility. Hence, they needed food grade flooring in their bagging area. PSC recommended a Food Grade Flooring system that ticks the health and safety boxes: Resdev Pumadur RT polyurethane screed. It was laid to a nominal 6mm which is the industry standard for food and drink manufacturing.

In Preparation For 220 Square Metres Of Food Grade Flooring
In preparation to put down the Food Grade Flooring system the entire floor was ground back. 6mm x 6mm saw cut channels were made to the perimeter floor and to door thresholds. Also, the area was vacuumed clean.
220 square metres of Resdev Pumadur RT polyurethane screed was prepared and laid in just 4 days. As a result, the food processing facility was back up and running as quickly as possible.

Mr Darren Deitz of LFI Ltd Commented:

"The new food grade floor from PSC Flooring has completely transformed our bagging area. The area is now exactly what we need anti-slip, hard wearing and chemically resistant. We couldn't be happier."
If you enjoyed reading this blog, why not take a look at a previous one: Food Grade Flooring In Demand For A Growing Industry