All The Tools For the Job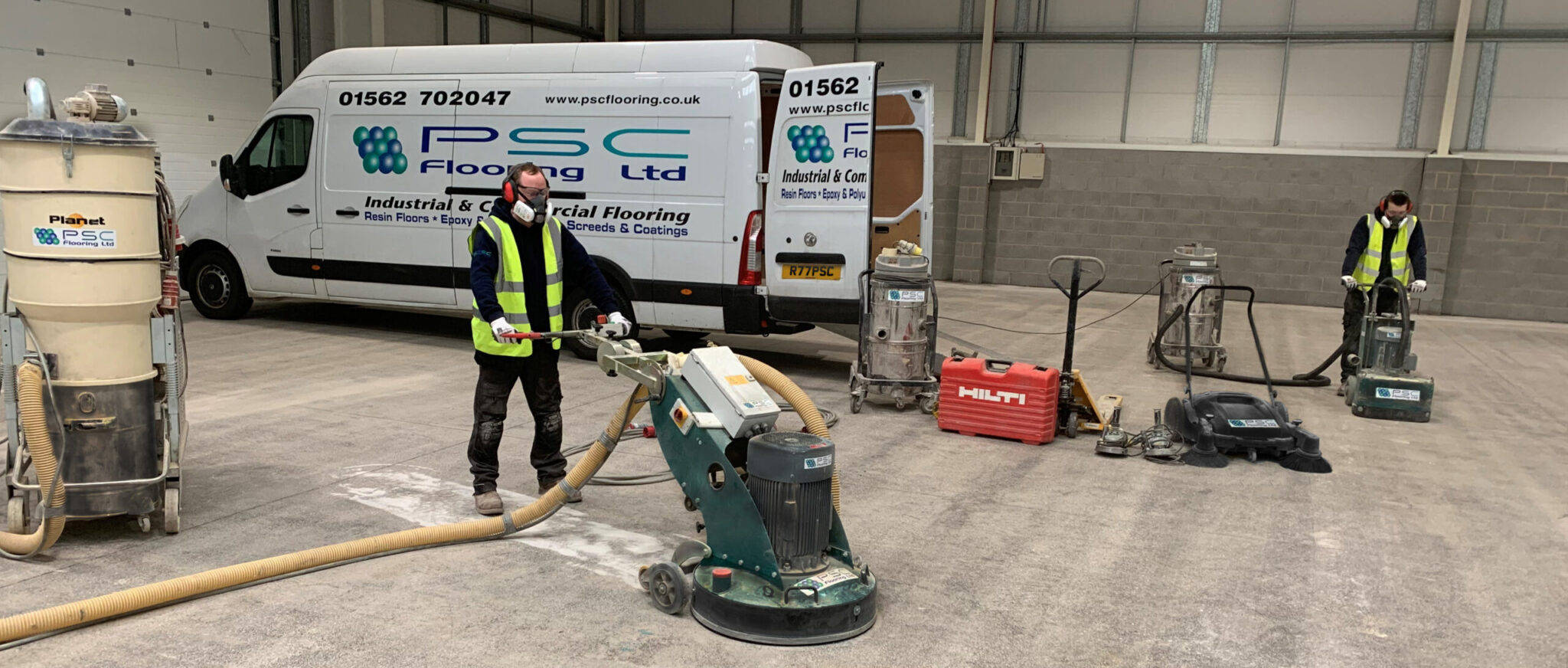 Having the correct tools for the job is essential along with the skills and knowledge of application. At PSC Flooring (Engineering and Manufacturing Flooring experts) we sometimes get enquiries from clients who have been quoted a job, but the finish they received was not up to scratch. Understanding the properties of an industrial floor is important. Even if the resin is correctly chosen, if it is applied incorrectly or without the adequate preparation, it can be a waste of time, money, and effort.
Preparation of the substrate floor is essential to the finial finish. If the substrate is not prepared correctly it can delaminate, crack and/or lift.
Shot Blasting & Dimond Grinding
Shot blasting and diamond grinding remove the top layer of the substrate and provide a key for adhesion. Both methods are specifically designed to grind down the surface and give it a key. Shot Blasting involves rapidly impacting the substrate surface with a controlled stream of abrasive shot material. Whereas the diamond grinding process involves removing a thin layer of the surface using rotating grinding blades with diamond tips.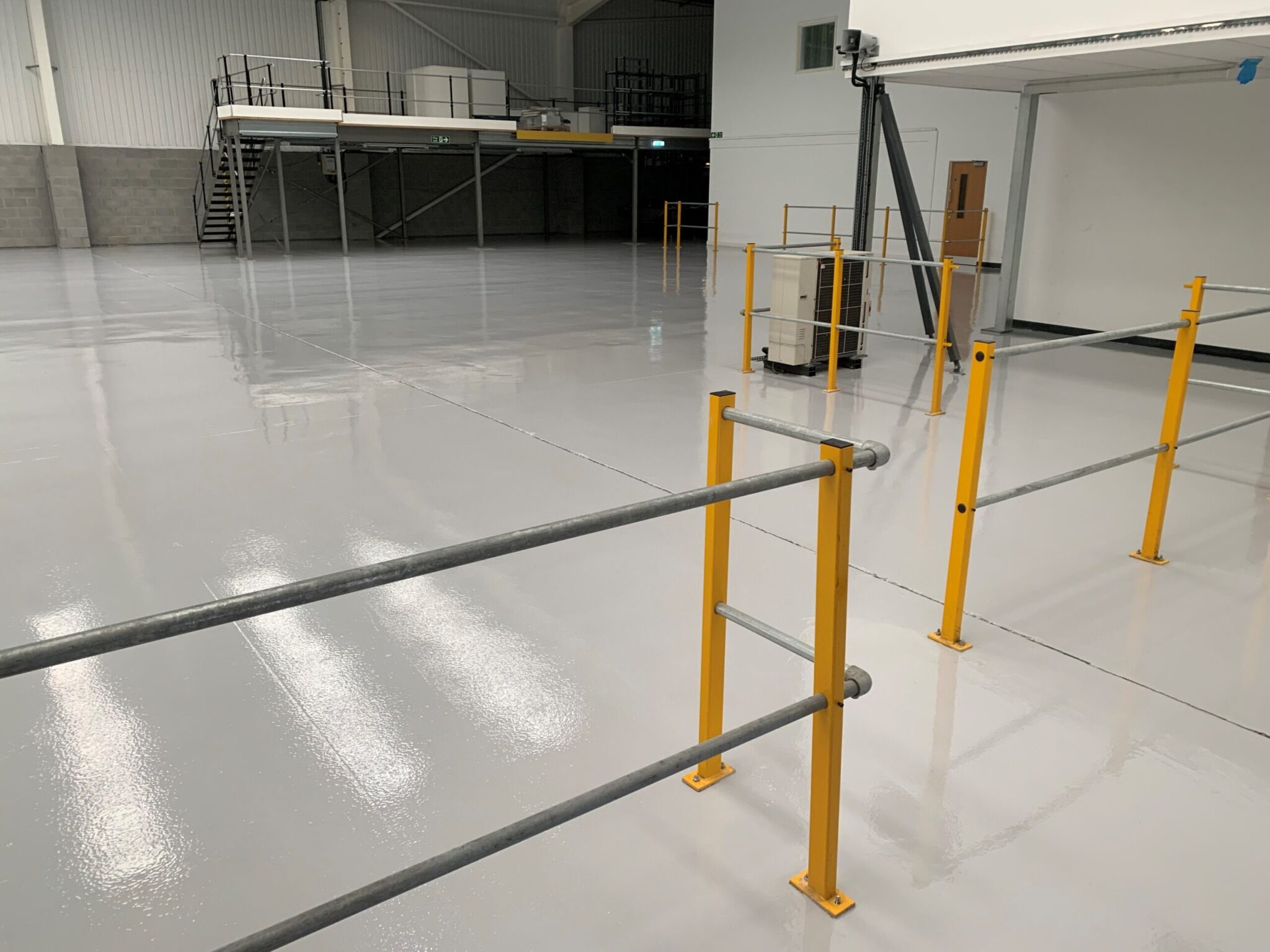 Damp Proof Membrane (DPM)
Damp Proof Membrane also known as epoxy resin primer prevents moisture coming into contact with the flooring system. If water/moisture does come in contact, then the full bond strength may not be achieved. This in turn could result in blistering, partial delamination, or complete failure of the full resin system.
Engineering and Manufacturing Flooring
PSC were called back by long term client Bilton & Johnson Building Co Ltd to look at 2400 square metres of dirty concrete in a former warehouse in Sheffield.
The building being purchased by an engineering company, Bilton & Johnson were managing the building renovation. Bilton & Johnson's client wanted a cost effective, hard wearing floor, that would be high gloss, easy to clean and appealing.
Upon inspection the concrete floor of the former warehouse was dirty, with localised damaged concrete, cracks, and holes. There was an existing anti slip, textured resin walkway that would need to be removed and circa 60 linear meters of expansion joints to be filled.
To prepare for the two coat High Build epoxy resin flooring system, the concrete floor surface area (2400 square metres) was given a light shot-blast by the captive ride on shot blasting machine. The localised repairs were then made using resin filler and epoxy mortar compound. As well as repairs to expansion joints using polyurethane jointing compound.
Two coats of Resdev Pumatect high build epoxy resin were then laid in light grey.
Started on a Monday and completed in 5 days, ready for the client to move in on the following Monday.
Bilton & Johnson commented "PSC Flooring could not have been more accommodating to fit in with our clients tight schedule. The dirty concrete of the former warehouse floor is completely transformed."
Speak to A Engineering and Manufacturing Flooring Expert Today
If you are looking for an engineering and manufacturing flooring expert then look no further than PSC Flooring. Our experienced team is available to assist you with any queries and help point you in the right direction. Call us today on 01562 702047.