What are expansion joints?
Expansion joints are for use as a transition between two surfaces and they help to absorb movement.
An expansion joint or movement joint holds parts together and absorbs the expansion and contraction of building materials induced by temperature changes, and vibration. They are also designed to allow movement due to ground settlement or seismic activity. Furthermore, expansion joints are also used to compensate when concrete expands or shrinks with changes in temperature. Also, concrete is rigid in structure, and will not bend or stretch without cracking. It has high compressive strength and hardness making it useful for flooring applications in many industries.
Related: It's hot in the kitchen! | Commercial Kitchen Flooring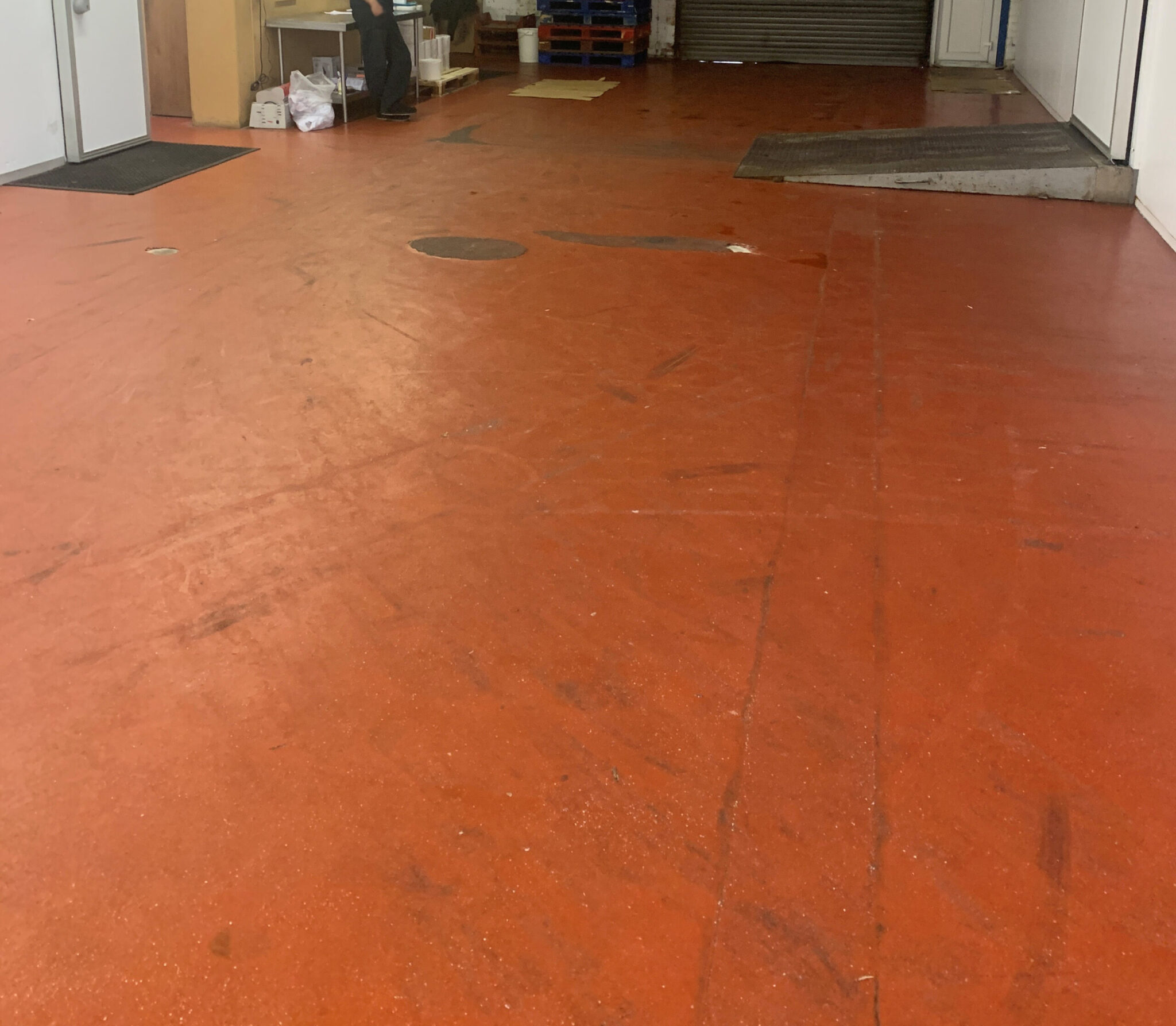 Should you fill expansion joints?
You should always seal and fill expansion joints with a flexible joint sealer. It is important to ensure that your seal joints are never epoxied or coated over. You can fill contraction joints in the same manner after a after you apply a coating or a sealer.
Seeing the cracks
As leading specialists in floor screeding services, we were recently called in to look at a 250 square meter floor in Bulwell, Nottingham. The client's existing 6mm PU Screed was put down by another supplier. Unfortunately, having only been installed for around five years, it was already starting to debond and crack. A 6mm PU screed has an approximate lifespan of 20 years. Immediately it became evident that the previous flooring contractor had screeded over the concrete expansion joints. As a result, the substrate concrete floor was expanding and contracting due to its rising moisture. This was putting pressure and weakening the 6mm PU screed to the point were it was cracking.
Resolving the issue meant removing the screed using plaining equipment. After the removal took place, the moisture in the underlying concrete was evident. This resulted in us applying a coat of Resdev Pumaprime DPM (Damp Proof Membrane). This was before laying a red 9mm Resdev Pumadur PU RT Screed floor. We cut 140 linear meters of 9mm deep expansion joints to mirror the existing expansion joints in the concrete floor before filling it with the matching Resdev Pumexpand V jointing compound. 
RT Floor Screeding Services
After taking just one week to complete the job with our floor screeding services, we delivered it on time and within the client's budget, making our client incredibly pleased. Antonios Bekiaroudis of Bekiaroudis Kebabs Limited said, "I am extremely pleased with the work carried out by PSC Flooring Limited. The floor work has been carried out to a very high standard, with the workers on site being extremely helpful and site being kept tidy. The job was completed in good time and at the expected budget. I would recommend using the PSC Flooring Limited, they are very easy to deal with, reasonably priced, and got the job done efficiently to a high standard."
Also, PSC Flooring Ltd is one of the country's leading industrial flooring contractors. We also specialise in epoxy and screed flooring solutions, working with a wide range of industries and businesses.
If you would like to find out more information about our floor screeding services, then you can call 01562 702047 to speak to a member of our helpful and friendly team. Furthermore, if you have found this blog helpful, then you may wish to read our previous blogs on Flawless Finish – Pump Screed Application or Everything You Need to Know About Polyurethane Screeds.