When taking on a commercial tenancy agreement it is now commonplace to find a Dilapidations clause written into the lease, which refers to work the tenant is required to carry out (or to pay to have carried out) at the end of their tenancy. This may include any or all the following:
Repairing the property
Decorating the property
Doing work to ensure the property complies with legislation.
Reinstating the property to the way it was before the tenant carried out any alterations to it. This is even if the landlord approved the alterations.
When taking on a commercial lease you don't tend to think about when you will be moving out of the property. However, when the time comes it is necessary to carry out the works needed. Especially under the Dilapidations clause in your tenancy agreement. Tenants should be aware that they could find themselves liable for pre-existing conditions if these are not identified and recorded in the lease at the start of the tenancy and it is always recommended to get a building survey, or a Schedule of Condition agreed with the landlord before signing the lease.
Interspace Limited – Engineering and Manufacturing Flooring 
At PSC Flooring we have quite a few clients enquiring about dilapidation flooring refurbishment. Recently PSC Flooring was called in to look at refurbishing floor surfaces as part of the end of tenancy dilapidation clause. This was at a 1080 square metre unit in Barking. Interspace Ltd a Commercial Interiors Specialist based in the London area were carrying out several dilapidation repairs/improvements on behalf of the landlord. They were looking for a new flooring system perfect for light industrial use. Looking at the floor it was recommended to install an epoxy resin two coat flooring system.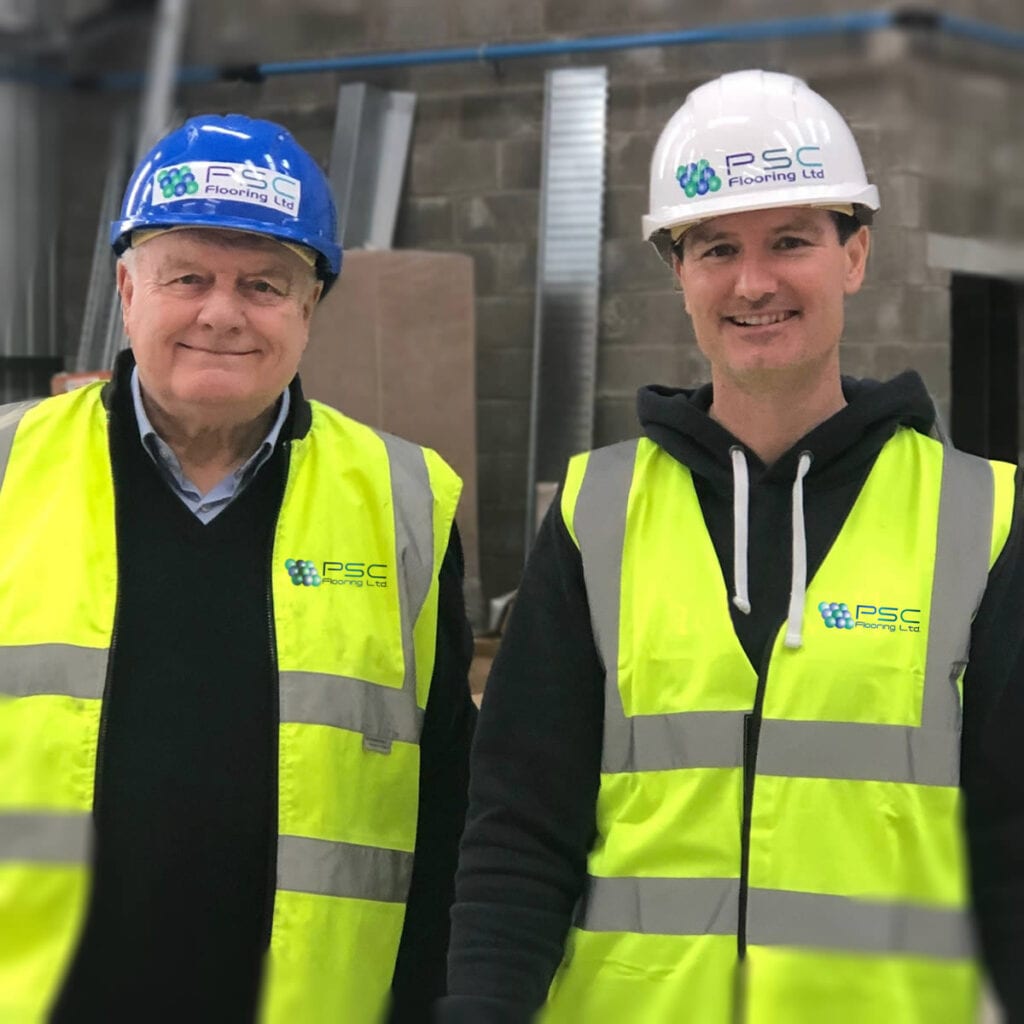 The floor surface had two separate areas totalling 67 square metres of carpet tile adhesive that required removing using a handheld diamond grinding machine before the whole area was given a light to medium shotblast via the totally enclosed ride-on shot blasting preparation system. The edges were then prepared by diamond grinding.
Once all the residues and dust were vacuumed clean, localised repairs were made. This was done using epoxy mortar compound and epoxy resin screed. Furthermore, once complete the two-coat Resdev Pumatect, high build epoxy resin flooring system was laid in the clients chosen mid-grey Ral 7046 gloss.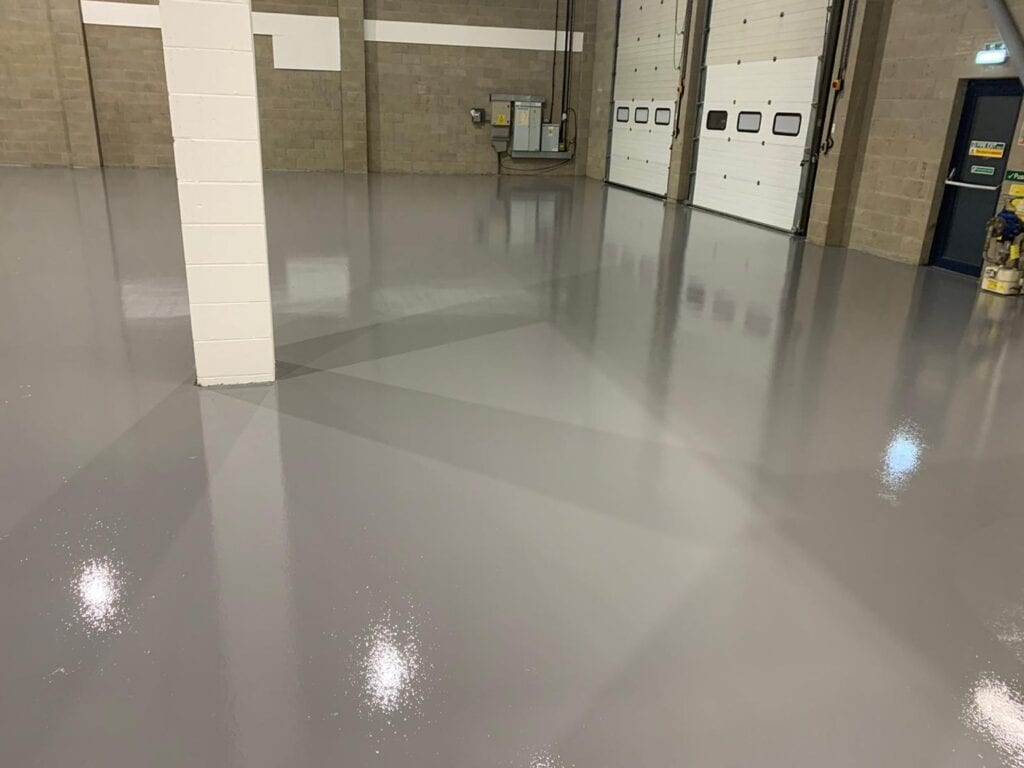 Transformation in Just 3 Days!
The work was completed in just 3 working days, completely transforming the unit ready for the new tenant to move in. 
Mr Nigel Ison of Interspace Ltd commented "Just the job! PSC Flooring has done exactly what this project needed within a 3 day turnaround. The unit is now light, bright, easy to clean and multi-functional for light industrial use."
If you'd like dilapidation flooring advice then contact us today. Not only this, we have a team of experts on hand to help you out.
Also, if you enjoyed this blog, why not have a look at Overwhelmed by a Schedule of Dilapidations?, Dealing with newly laid concrete or  Workshop Ready