PSC Flooring Ltd recently completed 2000 sq mtrs of high build epoxy resin coatings for a global Automotive Component manufacturer for JLR and BMW, based in Birmingham, who wanted to expand and remodel their manufacturing facility. The area was once used for warehousing components but the client wanted to convert the large area to manufacturing due to increased orders. The brief was for a high gloss, easy to clean resin coating system that would be hard wearing.
The existing floor was very old, dirty with localised damaged concrete. The area was first mechanically cleaned using an enclosed shot blasting machine, to remove all dirt and grease. PSC Flooring Ltd, then specified two coats of epoxy resin damp proof primer due to a moisture problem in the old concrete. All holes, damaged concrete and cracks were then repaired using epoxy mortar compound. Then followed two coats of high build epoxy resin, light grey, to give over a 1mm thickness. The resin floor was completed with epoxy resin safety yellow demarcation lines.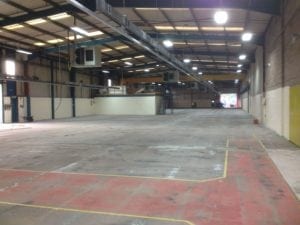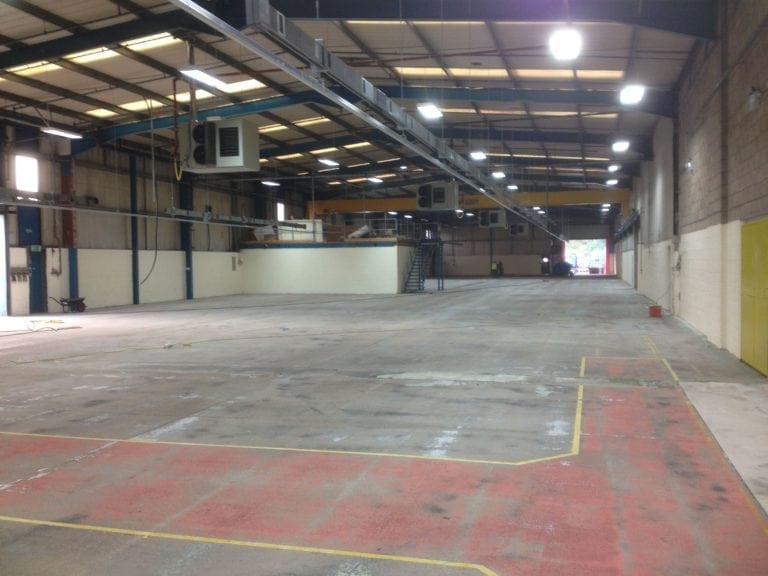 The complete project took 8 days to complete and was in time and on budget and the client is absolutely delighted with their new floor that has dramatically altered an old floor into a new and vibrant floor.
Production Manager, Richard Adams said, "We can't believe how PSC Flooring Ltd have transformed our old warehouse floor with epoxy resin and turned it into a clean, vibrant area. We are really pleased and can't fault the professional service and competitive prices that PSC Flooring Ltd offered. The new resin floor has made a huge positive difference."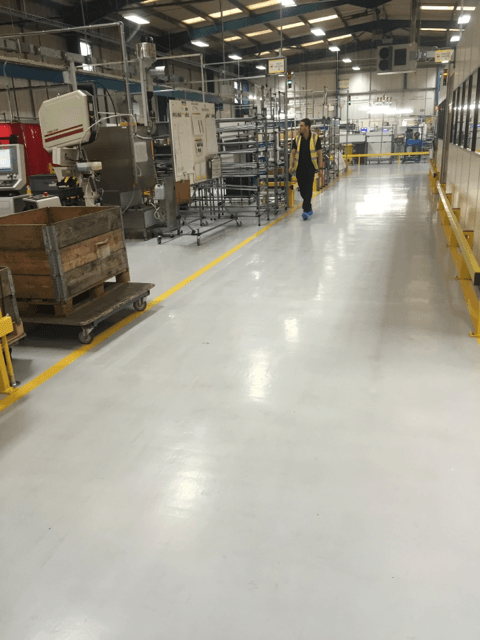 At PSC Flooring as leading industrial flooring contractors we have many years of experience in all types of industrial floor coverings. If you would like to find out more about our epoxy resin flooring or any other floor coatings we offer please visit our website or call our friendly team today on 01562 702047.
If you enjoyed reading this article you may also like to read our previous post on Self Levelling Epoxy Resin.