When you find yourself with an unstable concrete floor the only option may seem to dig it up and start again. However all is not lost. Read on to learn why cementitious pump screed is a great option for your floor.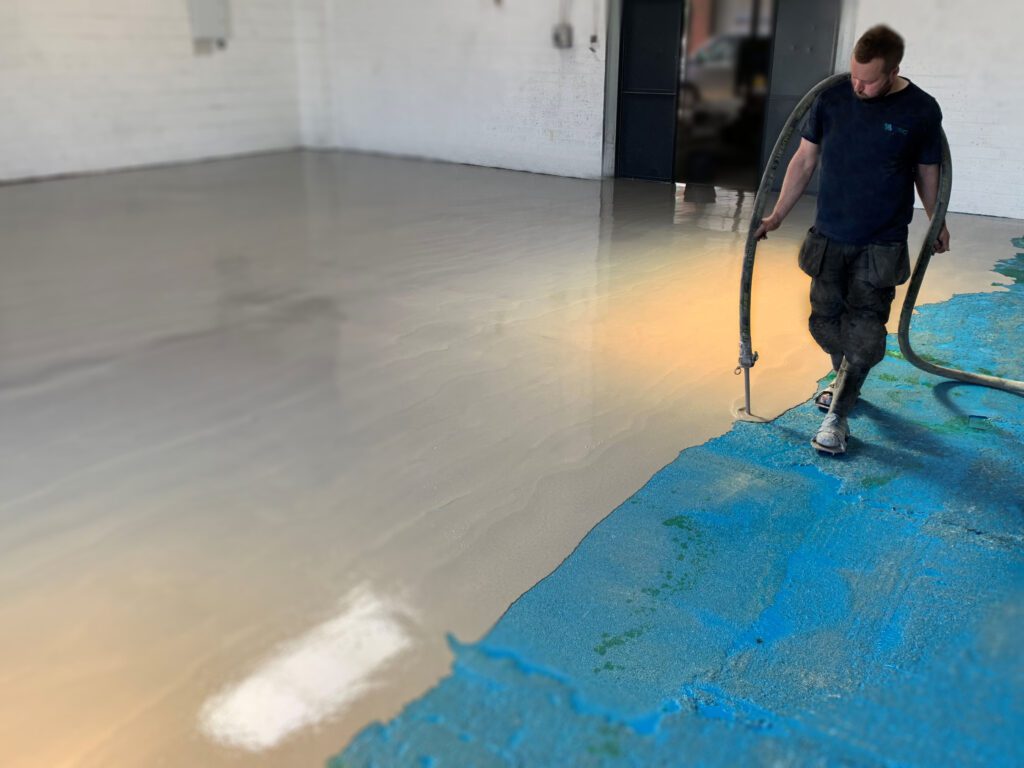 Why Choose A Cementitious Pumped Screed?
Cementitious screed systems are ideally used to renovate flooring, which is either damaged or has deteriorated over time. Choosing a Cementitious Pump Screed has many advantages. For instance, not only do you not have to dig up the existing concrete floor, but it is also Quick And Economical.
Cementitious Pump Screeds are a rapid hardening system that can provide a fast, self-smoothing compound of cementitious flooring. Furthermore, cementitious screeds are a fast-track solution to ensure flooring is fit-for-use as soon as possible. This system is fast-drying and has the ability to allow foot traffic onto the project within a few hours. Additionally, it can also be ready to receive vehicle traffic within 24 hours.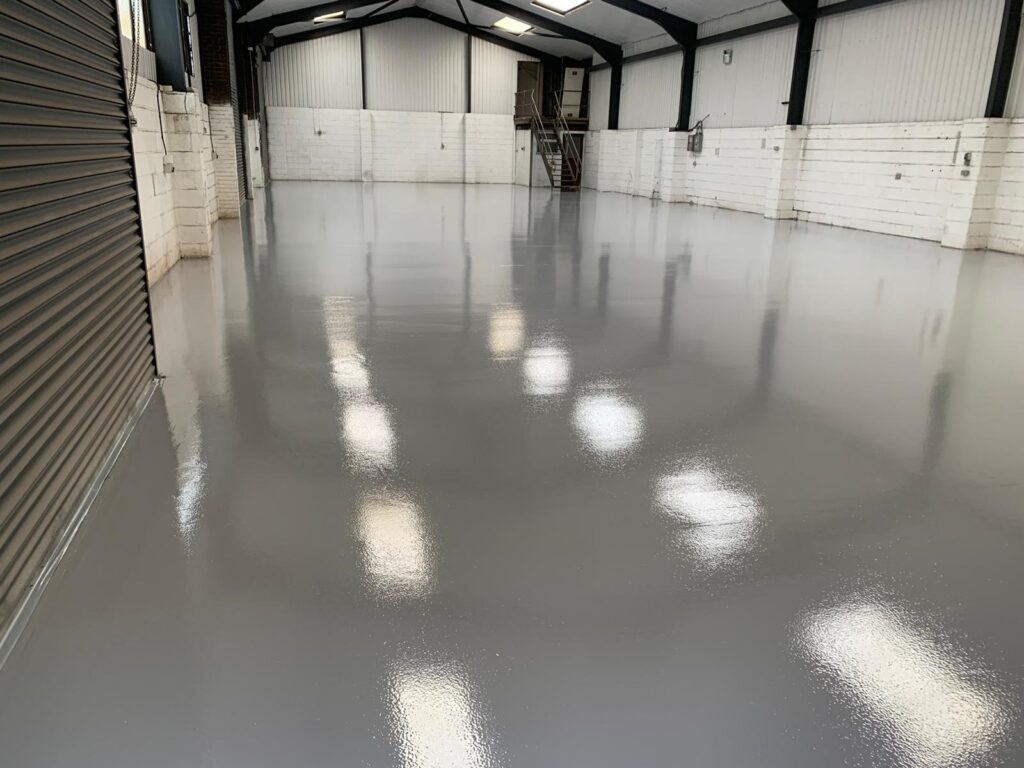 Minimum Disruption 
Using heavy-duty pumping solutions allows vital work to be undertaken and completed in the shortest time possible. Therefore, minimising loss of productivity time and disruption. In harsh environments, such as warehousing or engineering plants, timely work can be extremely inconvenient and disruptive to staff and machinery. This is when a cementitious screed is ideal to use.
Cementitious Pump Screed | Amesplan 
Recently PSC were called in to look at some floors for a company called Amesplan in Whitney, Oxfordshire. The client had purchased the building totalling 1785 square meters to use as a warehouse. The former foundry had a concrete slab that was dirty with carbon dust and had eroded between 25 and 75mm. To be able to function as a warehouse the floor needed to be flat, uniform, smooth and hardwearing. Able to support the full warehouse function including racking, forklift trucks, pallet trucks and foot traffic.
Upon assessment of the damage to the floor it was recommended that the quickest and most economical solution was a Cementitious screed.
Firstly, the process involved a heavy shot blast. This was at double the average strength to remove the worst of the surface. There was 2-3mm asphalt on circa 400 square meters that required a second pass. Furthermore, to prevent damp ingress, two coats of DCP DPM epoxy resin priming system were laid before 35 tonnes of DCP renovation base screed. Therefore, giving the whole area a covering of 10mm to 70mm to achieve a minimum 7-8mm screed. 20 tonnes of DCP Cemflow topping cementitious screed were laid completing the concrete slab renovation. After that, to complete the flooring transformation two coats of Resdev Pumatect, high build epoxy resin flooring system were laid in the clients chosen Mid Grey.
Mr Vijay Patel from Amesplan Ltd. stated "PSC Have done a great job thank you. The floors were particularly bad as the building was previously a foundry. The floors are now perfect for future use. I would definitely recommend PSC's services."
The job was spread over 4 weeks to fall in line with the clients building work schedule.