Specialist food grade flooring is very important when it comes to working in a food and drink industry. In the UK we spend £230bn on food and drink each year. This makes it the biggest manufacturing sector in the UK. It is actually larger than automotive and aerospace combined. The industry has approximately 400,000 people employed, across 10,000 businesses.
Choosing the Right Food & Drink Industry Flooring
Choosing the right food industry flooring for a food production area is crucial. You need an anti slip flooring that is extremely hard wearing. Therefore, the obvious choice is a heavy-duty polyurethane screed. We offer the solution in either 6mm or 9mm thicknesses. This floor solution is ideal for many food industries. These include bakeries, dairies, meat processing areas, abattoirs, commercial kitchens, and food manufacturers.
The Benefits of Polyurethane Screed for Food Processing Environments
Here at PSC Flooring, we are leading food grade flooring contractors. We are highly experienced and confident in finding the right flooring solution for businesses. Our polyurethane screed is ideal for food factory flooring because:
It is chemically resistant; designed to be impervious and withstand organic acids
You can easily clean the floor – it can be steamed cleaned to 120 degrees at 9mm thick
The floor is very hard wearing and can withstand heavy loads
It is hygienic & seamless. As a result, it does not support bacteria and microbial growth
Can be laid to falls – to help drainage
It is anti-slip in wet and dry working conditions
Thermal Shock Resistant Flooring
Food flooring can be subject to extremes of heat. So, any floor must be thermal shock resistant, especially near the ovens. Our screed floors are very durable and offer excellent thermal protection. In fact, they withstand direct temperatures of up to 120 degrees or up to 130 degrees at 12mm.
Chemical Protection
Some ingredients are acidic by nature. If unchecked, they can slowly corrode concrete floors. Our food safe flooring offers the best chemical protection. The flooring is specially designed to be impervious and withstand organic acids. Organic acids are very common with bakery and beer production.

Wet Production Flooring
Wet production areas in the food industry can be subject to milk, grease, fat and water. This is particularly common in cheese and dairy production. Polyurethane resin screeds offer excellent slip resistance in the wet. They can be laid to falls to help drainage helping to meet high health and safety standards.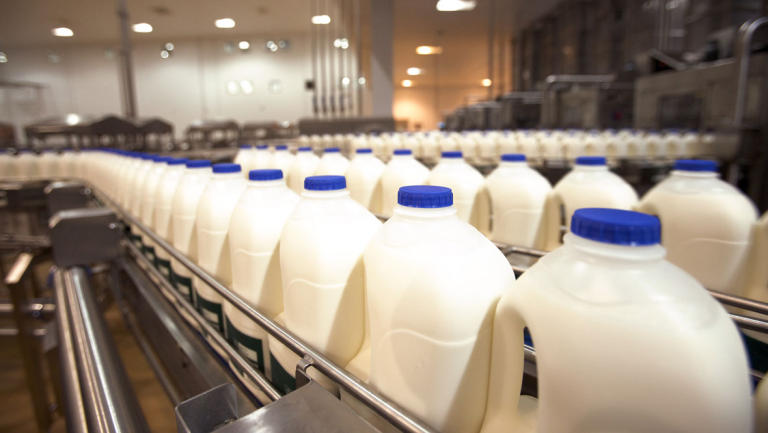 Hygienic Flooring
All food production floors must be hygienic. Therefore resin flooring is ideal. It offers a seamless finish, and can be complemented by coving and render. Accordingly, it allows for a smooth transition from wall to floor that does not support bacteria and microbial growth.
Food Grade Flooring Contractors
We are one of the country's leading industrial flooring contractors, and therefore are experts in food industry flooring. We have over 35 years experience in the food and drink industry. As a result, we have installed flooring solutions to many sectors including bakeries, dairies, breweries, meat processing areas, abattoirs, commercial kitchens and food manufacturers.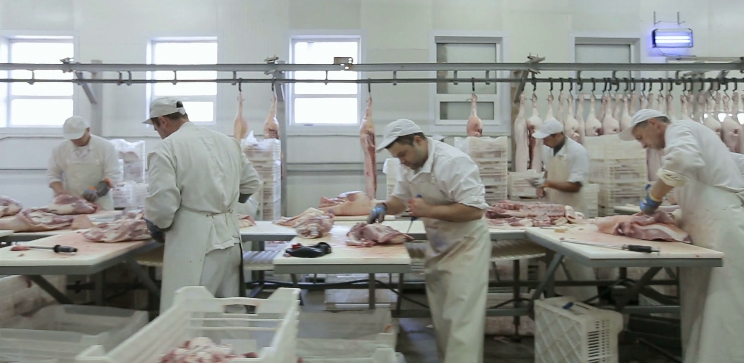 PSC Flooring
Here at PSC Flooring, we provide the complete food and drink industry flooring package. This includes:
Site surveys and specification
Surface preparation – by vacuum shot blasting, and diamond grinding
PSC Flooring Ltd. is approved by all major resin manufacturers. We guarantee you a professional, competitive and independent approach each and every time.
Contact Us Today for a FREE Site Survey
For more information about our food & drink industry flooring, head to our website today. Alternatively, you can call 01562 702047 today for a FREE site survey.
If you have found this blog helpful, you may wish to read our previous blog on Bakery Floor Solutions.