Engineering and manufacturing production areas are some of the most arduous environments. Therefore, they present many issues for the wrong type of flooring system. For instance, the environment is most likely to be busy with heavy-duty forklift truck traffic, high impact, abrasion, chemicals, and heat. So, without the correct type of flooring system, such as epoxy resin, the floor can become damaged. This may be an issue if you rent the building and ever want to leave. Handing it back to the landlord in a poor state can be costly as you would lose your damage deposit.
Install it and use it or pay for dilapidation flooring repairs?
If one way or another you are going to need a flooring system, then why not install it professionally and use it rather than pay for dilapidation repairs. There are loads of advantages of installing an epoxy resin flooring system to your workspace: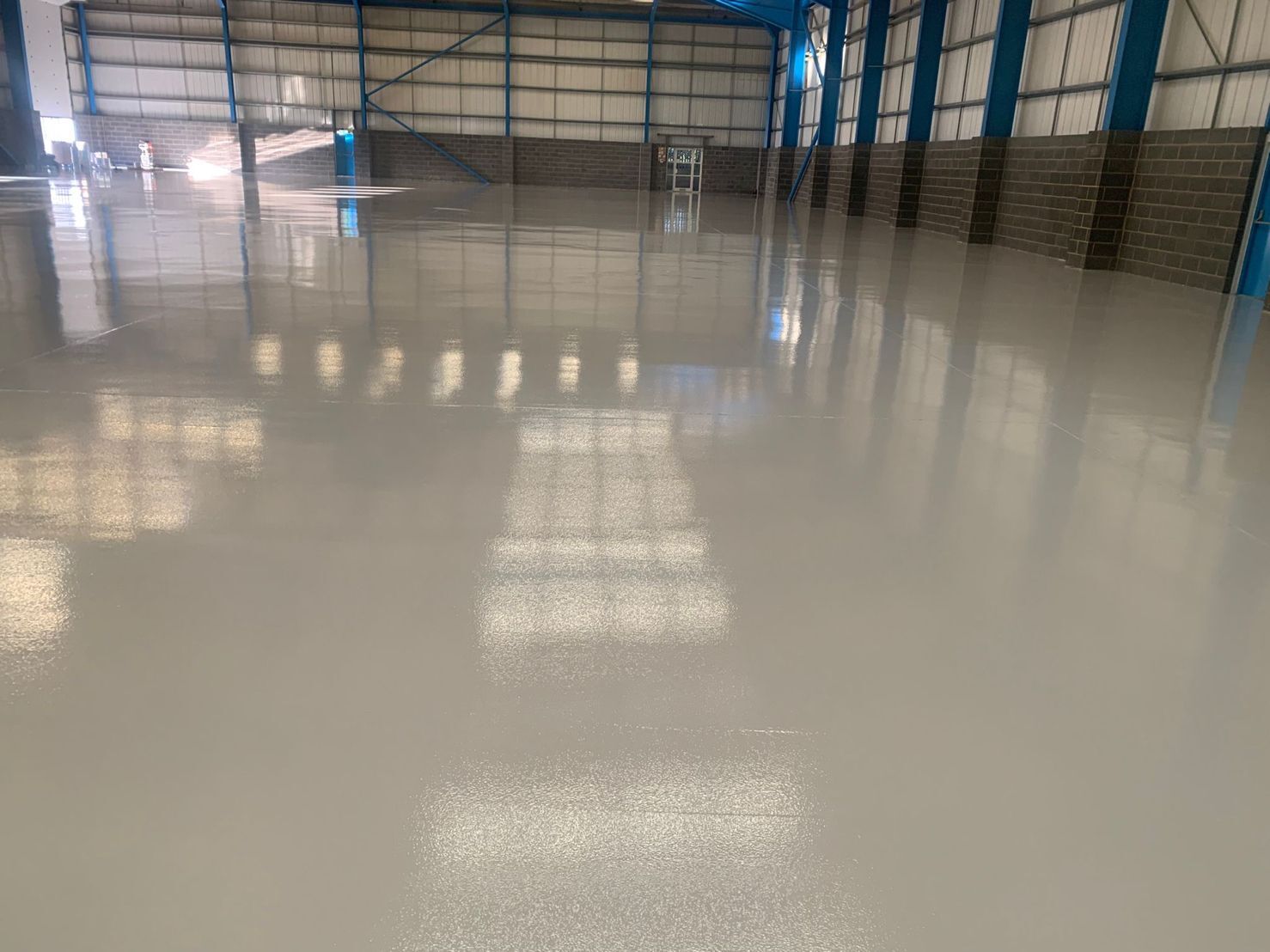 Heavy Duty – Made for busy and heavy-duty forklift truck traffic
Hard Wearing – Resistant to impact, abrasion, chemical and heat damage.
Easy to clean and maintain
Anti-slip – if required
Minimum operational downtime – Fast to Install.
Demarcation lines can be applied – Create a safe working environment, with designated walkways and gangways.
2395 square metre Dilapidation Flooring Project
PSC Flooring have recently carried out a dilapidation project for Metallic Protectives Limited. They are a Leamington Spa based company that specialises in the pre-treatment and powder coating of aluminium and steel.
Client Brief and Recommendation
At the site visit the client explained that they were moving out of the building and required the floor to improved on a budget. It was noted that the 2500 square metre area had lots of cracks and holes that would need to be filled. Additionally, there was residue to circa 200 square metres that would need to be removed before laying any flooring system. So, the recommendation was for a two coat, high build epoxy resin flooring system to be laid. It would be hardwearing even in the most arduous environments.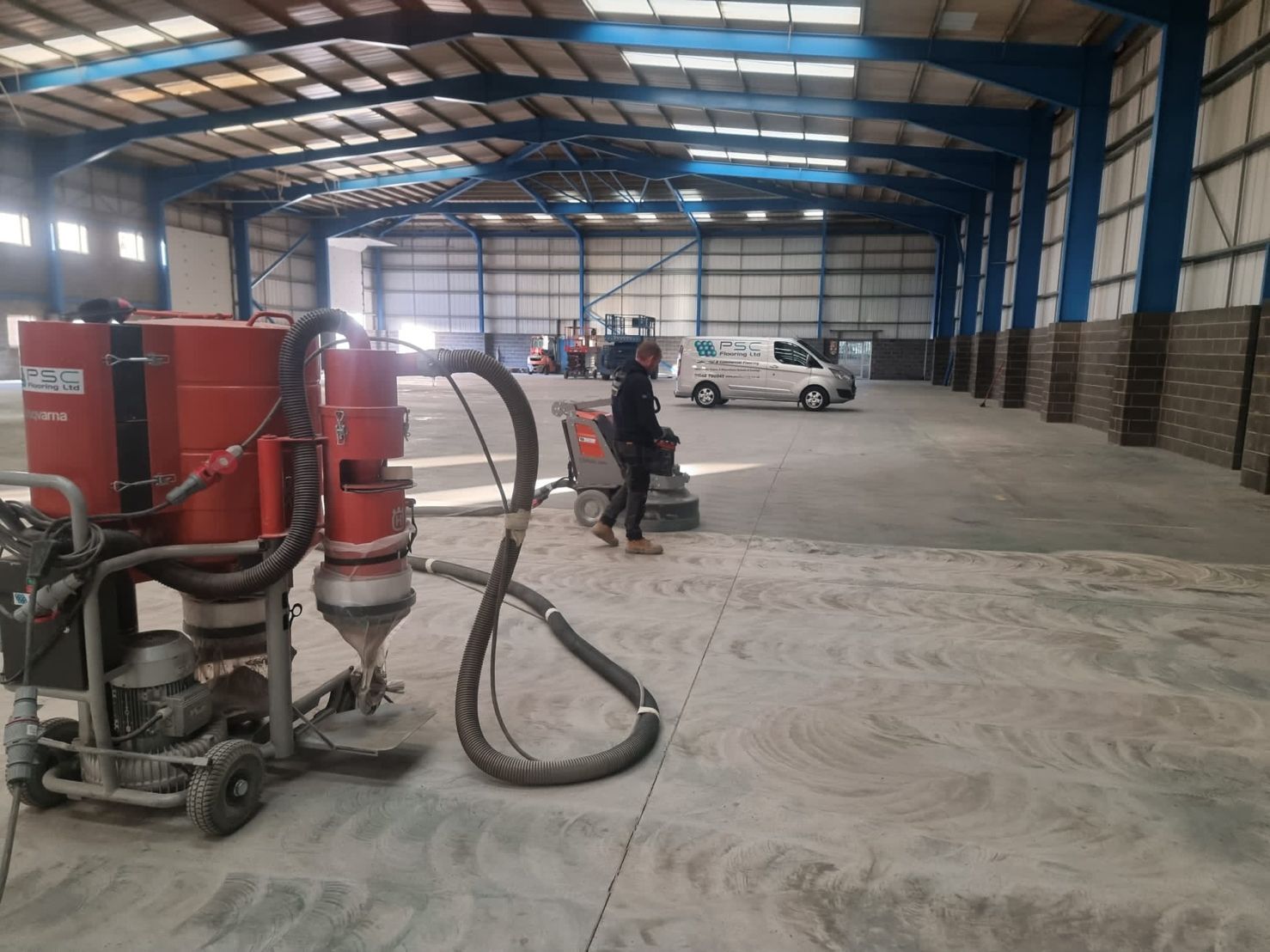 Preparation of Floor Surface
In order to prepare the existing concrete floor surfaces, including removing the residue apparent on circa 200 square metres, the floor was ground back using a totally enclosed diamond grinding machine and handheld 110v diamond grinder.
The area was then vacuumed clean ensuring that residues and dust were removed. After that, repairs were made to localised damaged concrete, holes, and cracks, as required using epoxy mortar compound and epoxy resin filler.