When it comes to brewery floor installations, you can trust PSC Flooring to get the job done right. Having the right brewery flooring is vital for safety and productivity, and our industrial flooring is the perfect solution. The 2019 SIBA British Craft Beer Report shows that British independent brewers are brewing more beer than they were a year ago, a moderate 0.8% increase continuing the growth experienced in previous years. There is little doubt that the growth in British craft beer has helped boost the overall beer market which saw growth of 2.6% in 2018, the biggest increase for 45 years.
Flooring for a brewery
In busy manufacturing environments, vessels, liquids, ingredients, machinery, packaging, forklifts, and foot traffic compete for limited space. Across all parts of the brewing industry, the flooring needs to offer excellent slip resistance and be extremely hard-wearing. Therefore, the obvious choice for this sector is a heavy-duty polyurethane screed, either 6mm or 9mm thick. Polyurethane screed is suitable for all sorts of breweries including Microbreweries, Taproom Breweries, and Craft Breweries.
Polyurethane screed benefits
As leading industrial flooring contractors, we take pride in installing floors that really do meet our client's requirements. There are many benefits to using polyurethane screed for your brewery.
Chemically resistant – designed to be impervious and withstand organic acids
Easily cleanable – can be steamed cleaned to 120 degrees at 9mm thick
Very hard wearing – can withstanding heavy loads
Hygienic & seamless – does not support bacteria and microbial growth
Can be laid to falls – to help drainage
Anti-slip in wet and dry working conditions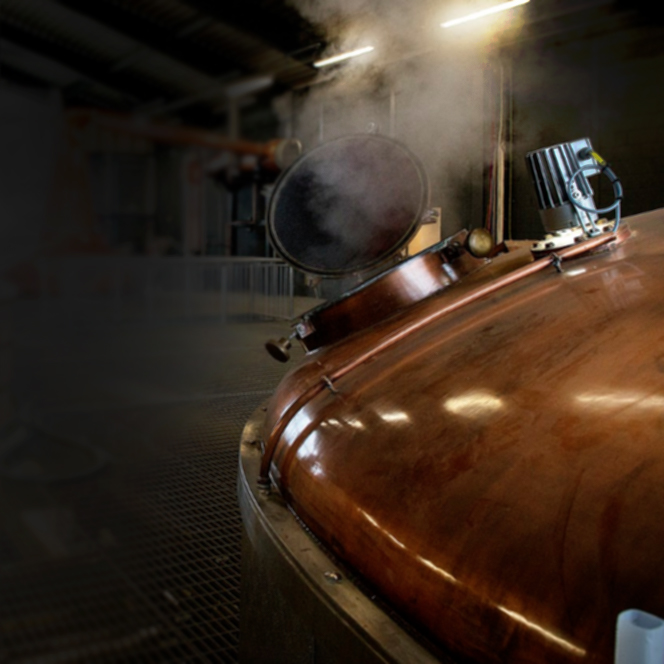 Thermal shock resistant floors
A brewery floor can be subject to extremes of heat therefore, any floor must be thermal shock resistant. Heat drives the enzymatic processes that make beer possible.
Polyurethane screed floors are very durable and offer excellent thermal protection. They are able to withstand direct temperatures up to 120 degrees or up 130 degrees at 12mm.
Acidic
Beer is acidic by nature and if unchecked, slowly erodes concrete. Polyurethane resin screed systems offer the best chemical protection. They are designed to be impervious and withstand organic acids, which are very common with beer production.
Wet production
Most breweries have wet production areas, either from spillages or from cleaning down. It is vital that these areas are not a slip hazard. With their high anti-slip properties, polyurethane resin screeds are the ideal choice. Polyurethane resin screeds offer excellent slip resistance in the wet and can be laid to falls to help drainage helping to meet high health and safety standards.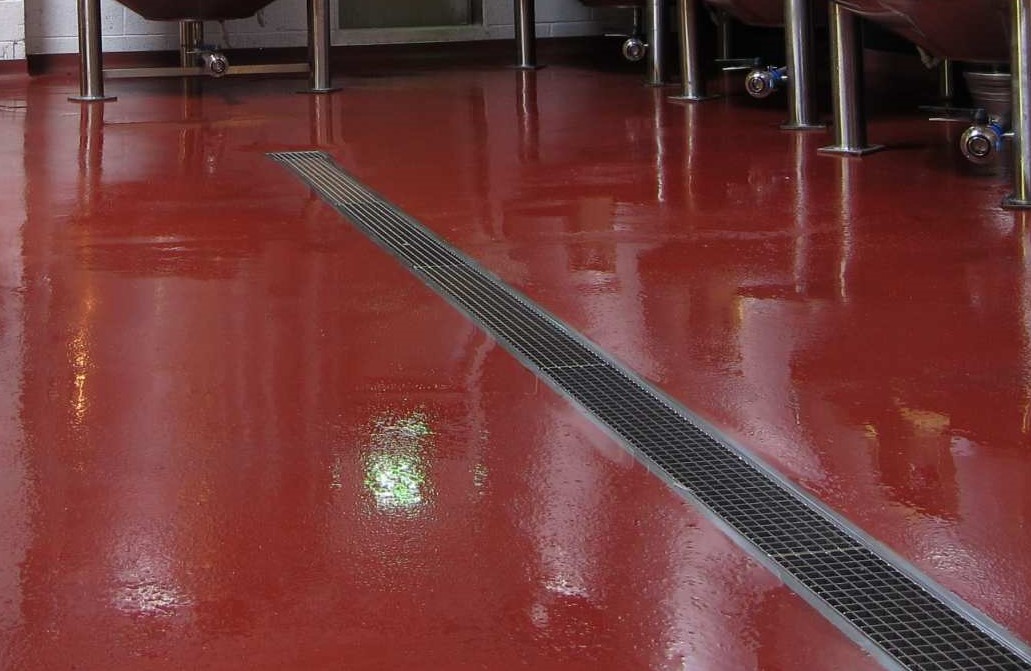 Hygienic flooring
Brewery flooring must be hygienic and hence polyurethane resin screed systems are ideal. Offering a seamless finish, polyurethane resin can be complemented by coving and render, to allow for a smooth transition from wall to floor that does not support bacteria and microbial growth.
Industrial flooring contractors
We are one of the country's leading resin flooring contractors and are experts in industrial flooring. We have over 35 years of experience in the food and drink industry – including bakeries, dairies, breweries, meat processing areas, abattoirs, commercial kitchens, and food manufacturers.
As experienced industrial flooring contractors, PSC Flooring provide the complete flooring package. That includes site surveys and specification, surface preparation by vacuum shot blasting and diamond grinding, laying of flooring systems, polyurethane/ epoxy coatings, screeds, anti-slip systems and heavy duty cementitious polymer pump screeds. PSC Flooring Ltd. are approved by all major resin manufacturers.
For more detailed information about brewery floor solutions or any other services we offer, head to our website today. For a FREE site survey, call us on 01562 702047.
If you have found this blog helpful, you may wish to read our previous blog on Bakery Floor Solutions.