Summary. Discover how Cementitious Pump Screed effectively resolves unstable concrete issues. This quick, economical solution revitalises damaged floors without the need for excavation, offering minimal disruption and fast return to functionality, even in demanding environments.
We are all led to believe that concrete is tough and will last forever but that is not the case. Over time concrete can weather, crack and crumble either because of wear and tear or due to environmental damage. But if your concrete floor becomes unstable the only option is not dig it up and start again. All is not lost. Read on to learn why cementitious pump screed is a great option for your floor.
What is a Cementitious Pumped Screed?
Cementitious screed systems are idea to use to renovate concrete flooring, which is either damaged or has deteriorated over time. There are many advantages of choosing a Cementitious Pump Screed including:
Quick to install
Economical and budget friendly
Minimum Disruption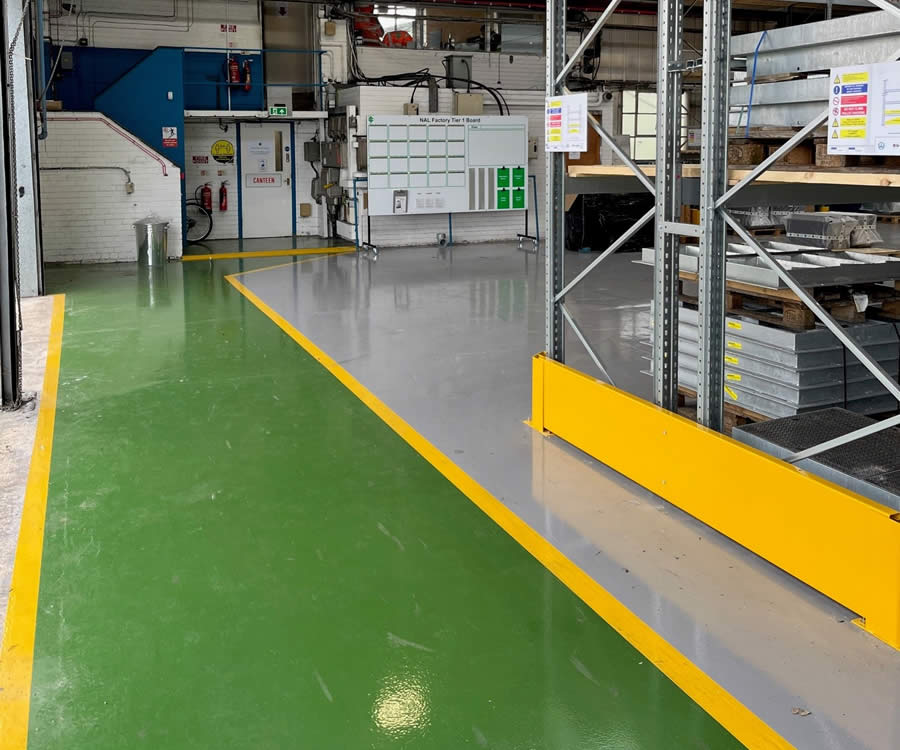 Quick And Economical
The first and most important point is that you do not have to dig up the existing concrete floor to renovate it using a cementitious screed. This saves not only time but also money.
Cementitious Pump Screeds are a rapid hardening system that can provide a fast, self-smoothing compound of cementitious flooring. Furthermore, cementitious screeds are a fast-track solution to ensure flooring is fit-for-use as soon as possible. This system is fast-drying and has the ability to allow foot traffic onto the project within a few hours. Additionally, it can also be ready to receive vehicle traffic within 24 hours.
Minimum Disruption
Because you do not have to dig up and start again this option causes minimal disruption. Using heavy-duty pumping solutions allows vital work to be undertaken and completed in the shortest time possible. Therefore, minimising loss of productivity time and disruption. In harsh environments, such as warehousing or engineering plants, timely work can be extremely inconvenient and disruptive to staff and machinery. This is when a cementitious screed is ideal to use.
Cementitious Pump Screed | Nal Warehouse
PSC have completed many cementitious pump screed jobs over the years including a job for Nal in Worcester where they renovated 1230 SQM of Warehouse Floor – Laying 8mm Pump Screed and High Build Epoxy Resin Flooring System. The work was completed in just 11 working days, completed on time and within budget and able to support the full warehouse function including racking, forklift trucks, pallet trucks and foot traffic. For more information check out this case study NAL Ltd – Commercial Warehouse Flooring (pscflooring.co.uk)