Strongdor – Engineering and Manufacturing Flooring
If you like what you see call us today for a FREE SITE SURVEY on
01562 702047
Strongdor Limited manufacture high quality, British made, bespoke steel doors and are based near Lancaster. They invited us to quote on their brand new 4309 square metre steel door production centre.
The client brief for the 4309 square metres area was to have a cost-effective resin floor that would transform a dull and dirty area into a clean, vibrant area that was hard wearing, easy to clean and that they could be proud to show suppliers and clients alike.
The first stage was to remove any dirt, grease, and oil and thoroughly clean and prepare existing concrete floor surface by shotblasting the whole floor area.
Where the old racking system had been removed, circa 1500 racking bolt holes were filled in using epoxy resin filler, repairs were made to any damaged concrete, large cracks, and holes, as required using epoxy mortar compound and epoxy resin screed and one expansion joint, 37.8m long x 20mm was filled using polyurethane jointing compound. Each repair was then ground back flat back using the totally enclosed double headed diamond grinding floor surface preparation system and the area was vacuumed clean.
Two coats of Resdev Pumatect high build epoxy resin in the clients chosen light grey, was applied to the full 4309 square metre area. Additional to the original specification the client requested installation of a green walkway.
As quoted the job was completed in just 10 days and came in on budget.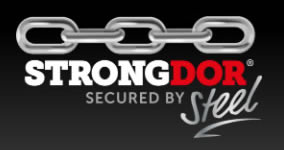 We are really impressed with the finish of the floor in our new facility. The reflection from the lighting provides a light, bright and clean environment. Also, this is a very hard-wearing floor which is resilient to heavy foot traffic, contributing to a dust free environment, which is really important for the hi-spec production machinery. The floor is also really easy to clean, so will stay looking great for a very long time. Thanks for the brilliant service and would fully recommend PSC Flooring.
Click images below to view larger version :